Honoring those who give
We take great pride in creating lasting tributes to those who give time, money or lives to improve their communities.
Donor Memorials
Substantial gifts made to organizations such as churches, museums, and hospitals are often acknowledged in form of donor monuments, walls, walks and more. Not only is donor recognition a lasting "thank you" to your cherished donors and volunteers, it can be an inspiration for others to give. Worthen Memorials has helped created donor memorials that take many different forms, from glass walls to brick walks. Let us help you create a donor tribute for your cause.
Dedication Memorials
We are very honored to have erected monuments which pay tribute to those who have put their lives in harm's way and to others that work to improve lives or have given life. Browse the image gallery to view some of the war, police and public servant memorials we have created and let us speak with you in the planning phases of your monument to offer budget guidance and technical advice.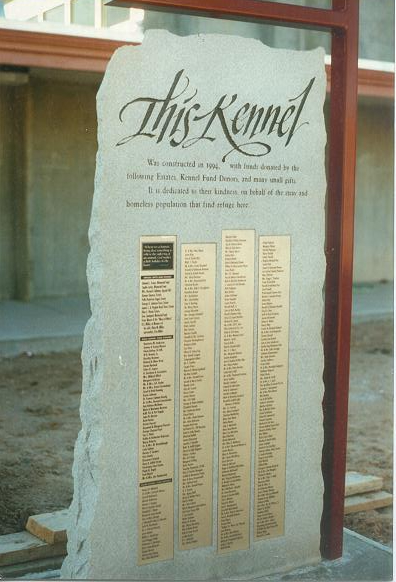 Clients
The following is a small sampling of clients we have served.
New Mexico Veteran's Park
Sandia National Laboratory
Baatan Memorial Park
Kirtland Airforce Base
City of Santa Fe
Albuquerque Police Department
Albuquerque Ballon Fiesta Park
City of Roswell